The UK is a perfect mix of history and culture with modern structures and ancient relics. For students that might be coming here for education terms there is something for everyone. The UK has countless high education institutions and almost every single one of them has opportunities for international students. Oxford University, University College of London, University of Cambridge are some of the renowned universities that are well established in the UK.

The student accommodation scenario in the UK is somewhat unique and different, let's see what the city has to offer for students looking out for accommodation.

It's evident that if you want to get a room of your choice, then you might have to do an ample amount of research. But not anymore. We have listed down the various kinds of accommodations options that you would get in the city.

 

 Single bed studio

Cost – £90 to £250 per week.

What it has to offer – a semi furnished single bedroom equipped with an attached bathroom and if you are lucky, a balcony as well.

Pros – you get the freedom of staying alone and exploring life. Also, you can do whatever you want, and no one is ever going to tell you anything.

Cons – being surrounded by a wall and no one to hang out with can be a problem. 

Show off your cycling skills and go for a cycling adventure around the local parks and fields to soak up that fresh air.

 Apartment

Cost – £260 to £500 per week

What it has to offer – Based on the area and the location of your apartment, the amenities can vary. But most of the time, you get a laundry room, a kitchen area and if you are lucky, a swimming pool as well.

Pros – it's an apartment, so you are free to do whatever you want. All your friends under one roof and you can live life the way you want to.

Cons – everything needs to be done on your own and can put a strain on your hectic university life. Utility bills aren't included as well. So, think twice before you take this option for accommodation.

 
Student Halls.
Cost – £90 to £260 per week.
What it has to offer – A student residence where the entire building is packed with students from various Universities. Also, there is ample space for each student and provides a community feel.
Pros – you have all the amenities that you could wish for and don't have to worry about any maintenance.
Con – you cannot bring in pets.
The above are just some of the many options that you could choose from. So, choose wisely to know more about which student accommodation suits you the best.
AmberStudent can help you get hassle-free accommodation with choices from cities all over the UK.
Leasing policies of the UK.
If you are living anywhere in the UK, then when it comes down to leasing policies, then it's per week basis. Usually, the preferred method is every month, but students can fluctuate a lot in terms of stay. Therefore, weekly basis rents are curated to make it flexible for the landlord to have a tab on the lease due, and even guarantors are set up to help students pay their rents on time.
Documents required.
While finalizing your dream accommodation option in the UK, it is mandatory for you to produce some documents if you want the keys to your paradise.
Passport and visa.
Official agreement of admission to the university.
Bank balance statement.
Parent/guardian/guarantor signatures on the documents.
These are just a few of the many documents that you might require. But then, it is dependent on location and the duration of stay. Producing the materials mentioned above are crucial to authenticate yourself as a student and provide you with a room so don't forget them!
Getting a guarantor.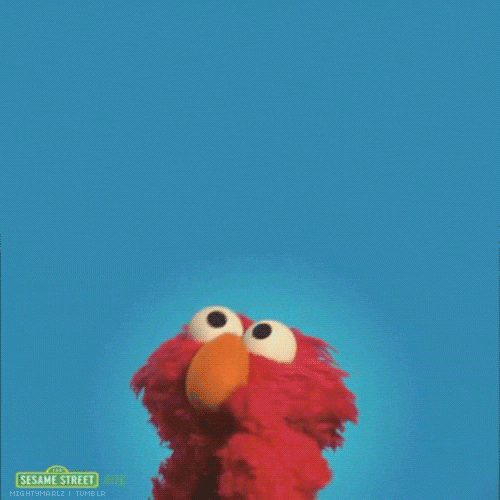 What is a guarantor? Guarantors are people who take on the responsibility to pay your rents on time if you don't. Sometimes your accommodation might ask for a guarantor if you have limited credit history.
How can you get one? Universities and accommodation providers are sometimes able to assist students with guarantor support. If yours doesn't, you can research websites and forums for support from guarantors.
Things that you need to consider whilst acquiring a guarantor?
Must be between the age of 18 and 75.
Should be self-employed and have a good financial background.
Must have a good credit score.
Should be willing to pay your rent on the desired dates if you can't.
Should be a local or a resident of the UK.
Booking costs
All is well and good when you see the low prices on the internet, and the excitement shoots up as you have found your dream accommodation well within your budget. But upon proceeding to book it, you see a plethora of other additions that break your budget which results in you looking for other rooms. Below are some of the hidden costs that you might have to keep in mind before choosing the desired accommodation room.
Security deposits.
Taxes and VAT.
The condition of the room. (this needs to be done in person to ensure that what you are getting is worth what you are paying)
Internet handling fees.
International currencies fluctuations. (upon booking the prices of currencies tend to fluctuate. The costs that you might see a while back might not be the same anymore.)
Keeping preferences in check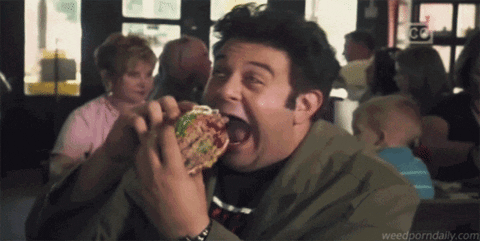 It's vital to keep your preferences in check as the money that you are paying; it needs to be worth it. Therefore, checking out for certain things might come handy.
Location – it is the most crucial part of your accommodation hunt as you need to know how far if your university and where you are staying. Needless to say, checking out for markets, amenities, etc. in and around the accommodation room can be helpful to ensure that you have all the essentials a step away.
Transportation – the main reason why you are taking an accommodation room is to stay as near to your university. Thus, transportation needs to be kept in mind as eliminating the factor of taking any public transport to reach your university can prove to be a great deal in boosting your financial records.
Well, these are some of the preferences that you need to have in mind. Other things can vary based on personal preferences and choices. So, try to search for the best accommodation room possible that fits all your checkboxes and have fun studying in the UK.
After you move-in
Once you are done moving in, there are some things which you should keep in mind.
Check the condition of the amenities and report if any damage is found.
Be sure to bring your own converters or order them from UniKitOut, it will save you the time of rushing towards a shop to get a new one.
The next thing is to know your student rights, you can refer to the Deposit Protection Scheme to protect your deposit.
And once everything is settled, be sure to get your essentials such bed packs, cooking utensils and the daily necessities. You can get all this delivered to you at your doorstep from our partner UniKitOut which is offering a 10% discount on everything using the code AMBER10.
In the end, experience the UK as much as possible and have a good stay. All the best.